Ticket Printers - Design a Thermal Ticket Printer (Practical Automation ITX)
(This requires Internet Explorer)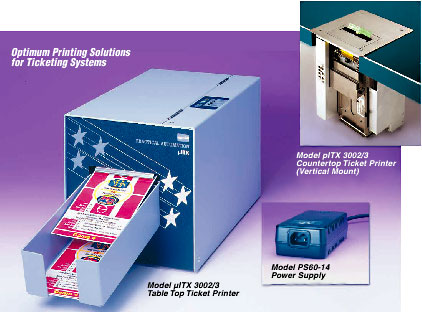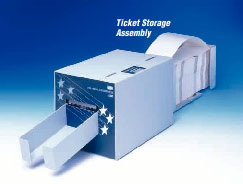 Aside from being of high quality, the Practical Automation ITX thermal ticket printer is very customizable. With that in mind, you are welcome to select the various options available in order to create the printer model that is best for you. Please have a look at the ticket printer info page so that you can learn more about the different features.
---
Style:


.......$
Power Supply:
.......$
Print Quality:

.......$
Ticket Width:


.......$
Note: 2" is the standard ticket width. Anything else may require a custom ticket layout be designed for you within the software.
Ticket Separation:

.......$
Interface:
.. .....$
Ticket Storage Assembly:

.......$
Printer Model: Make note of this model number.
Cable Type:
Ticket Storage:
Total Price: ......US$ . .........CDN$* .
Price does not include shipping and taxes (if applicable). Unit prices are in US$.
*CDN$ pricing fluctuates periodically and, therefore, may not be current. It is an approximation and accounts for exchange rate, brokerage, and other cross-border fees.
---
Related Links